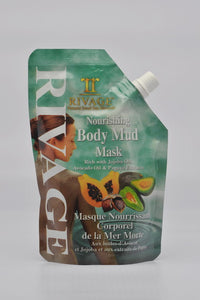 Details:
This 100% pure mud has been formed by nature over thousands of years in a continuous mixing of Dead Sea water and these health elements: (Magnesium, Potassium, Sodium, Calcium, Bromine, Lithium, Organic matter and water.)
Ceramic Jar - 600 ml

Effects:
Dilates the vessels, calms, stops the growth of bacteria, aids in cellular renovation, and revitalises the body. Reduces wrinkles, muscular pain, and skin aliments such as acne, psoriasis and eczema.