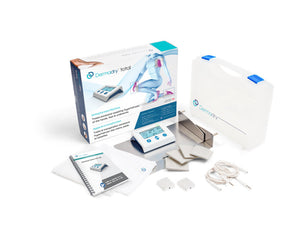 Iontophoresis Machine

Treats excessive sweating (hyperhidrosis) of the hands, feet & underarms.

The targeted solution for those wanting to prevent underarm sweat stains and regain the freedom to wear anything they want.

Dermadry Total was designed with simplicity, safety, and efficiency in mind.

At-home treatment sessions are 15 to 20 minutes and can provide dryness that lasts up to 6 weeks!