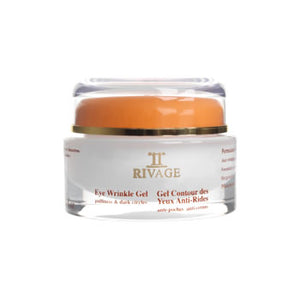 Details:
Natural complex gel that reduces skin aging, retains moisture balance and sooths the delicate eye area while increasing cutaneous tonicity and elasticity to leave it healthier with youthful looking.
30ml

Treatment:
After cleansing using RIVAGE Eye Makeup Remover, gently pat gel aroud the eye area until completly absorbed into the skin, being careful not to tug or pull the skin in this delicate area.
This product is suitable for all skin types and is recommended as a night time treatment.